Woods & Wetlands Ecosystem Restoration
Stewards of Southwest Florida
For over 25 years, Woods & Wetlands has helped Southwest Florida-based property owners, management companies, government agencies, and residential and commercial developers manage, restore, and protect their ecosystems. We provide a full range of services, highlighted by the expert removal of numerous exotic non-native vegetation that threatens our environment. We help our clients to be compliant, while ensuring their ecosystem's health, beauty, integrity, and sustainability.
Working With Clients Throughout Southwest Florida
Full-Service Ecosystem Restoration for an Array of Projects of all Sizes.
Woods & Wetlands has a reputation for excellence in all we do. Our entire team understands that our clients are stewards of the ecosystems within our communities and state, and we are passionate about helping them accomplish their mission. We are also committed to providing sustainable, cost-effective, and long-term results, and deliver our services in a responsible, caring, resourceful, and friendly manner, ensuring trust and peace of mind for all our customers.
Nothing stands in the way of our new Amphibious Excavator.
Woods & Wetlands has just added an Amphibious Excavator to our arsenal of ecosystem restoration equipment. This innovative piece of equipment enables our crews to do heavy work in soft, waterlogged, and unstable terrain more quickly and efficiently than ever before. This saves our clients money and allows us to be off-site in less time.
Plus we're the only ecosystem company in Southwest Florida with this incredible machine.
Have a job for our new Amphibious Excavator? Reach out today.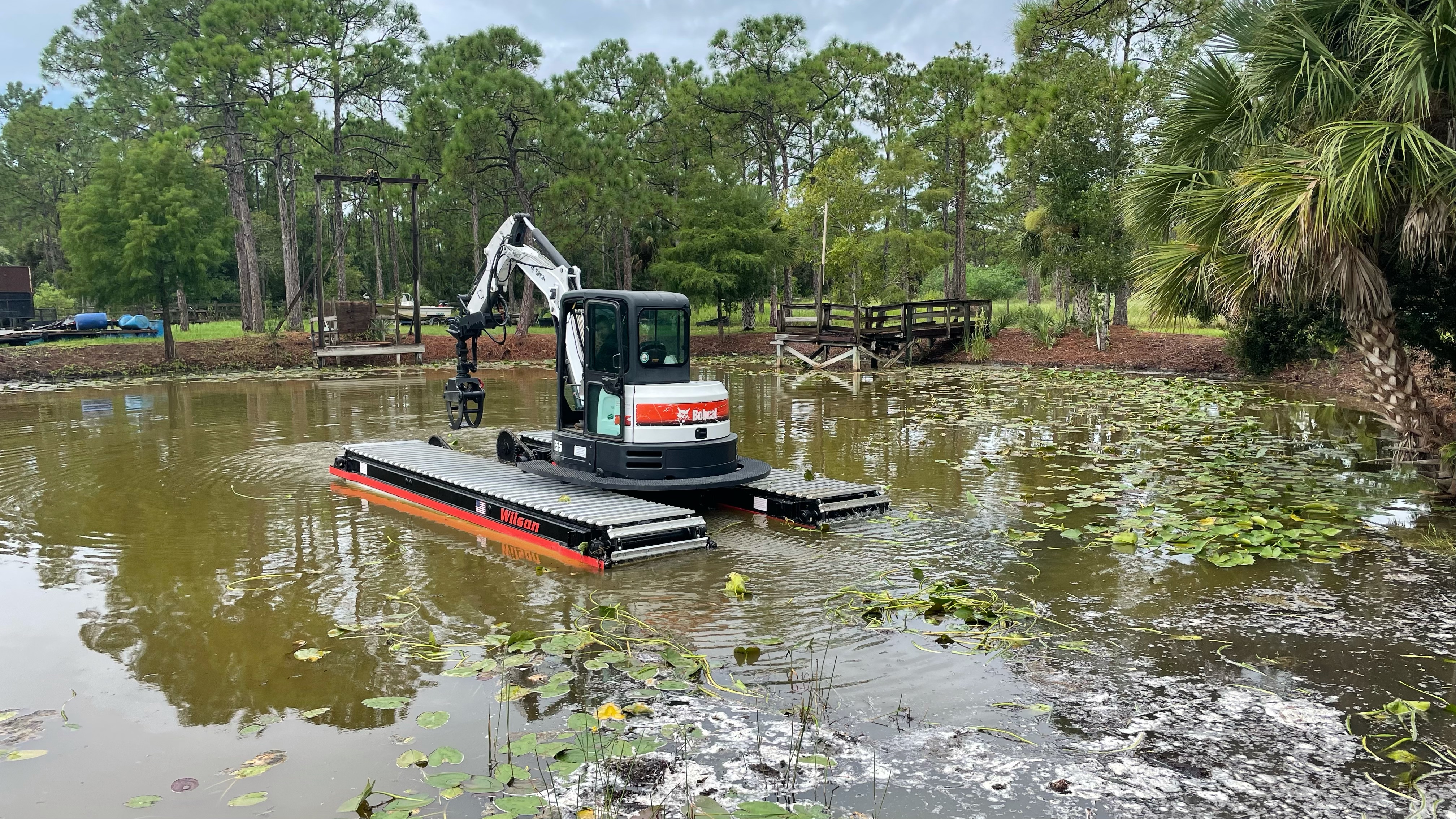 Let Us Know How We Can Help
Qualifications

& Certifications
Professional | Skilled | Responsible